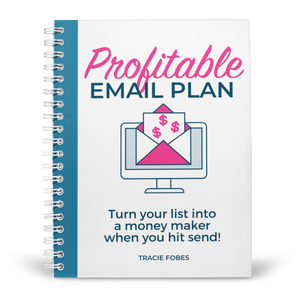 Profitable Email Plan
Regular price
$37.00
$0.00
You have been collecting email addresses on your site. But now, what? 

What do you say?
How do you say it?

And more the most important question of all - How do you make money from it?

The truth is that courses all show you how to set up emails but they all forget to tell much beyond that. It seems they all assume you know what you will talk about when you send that email.
The reality is that you don't. Or, if you know what to say you don't know how to sell.
That last email you sent out, sharing that product,  you love, flopped. Not because you did not offer something of value, it was the way you presented it.
You need to learn how to craft the emails that get the clicks. You need to know what to say to your subscribers.
Profitable Email Plan shows you:
The important parts of your email
Where to source the content
How to craft emails that clicks
Tricks to keep your emails out of spam
The method to get the clicks without being salesy
You know you need to make money off those emails. You need someone to share their secrets.
Grab the Profitable Email Plan and get 30 pages filled with helpful content and suggestions from an experienced blogger.
BONUS: You also get the Newsletter Planner (which is only found in the Blogging Business Planner and Blog Planner).  It is not offered anywhere else!
Stop stressing about email and send powerful copy to your list that will convert.

*This is not a physical product. Once you finalize your purchase, you will be directed to the vault where you will log in and can download the book.
---
Share this Product
---
More from this collection
Customer Reviews
06/06/2022
Rujina

United Kingdom
I recommend this product
Profitable email plan
I wish I had bought this course earlier! Could have saved soo much time. Instructions clear & no fluff. I was trying to figure out myself with free stuff & just got confused. Tracie guide sorted me out with step by step detailed instructions. Thank you.
02/09/2022
Raymond C.

Spain
I recommend this product
Profitable Email Plan
Excellent - thank you Tracie. Best advice around!!
07/26/2021
Dori

United States
I recommend this product
Explains it in a way that makes sense (finally)!
Tracie has done it again! Profitable Email Plan has given me the confidence I needed to know what to send to my list. I love her easy-going, matter-of-fact way of explaining concepts that can seem complicated. She gives you simple, actionable steps to achieve what may have seemed overwhelming before. I've benefited so much from Tracie's knowledge on how to grow my blog and now I'm excited to implement the strategies from Profitable Email Plan to start making money from my list!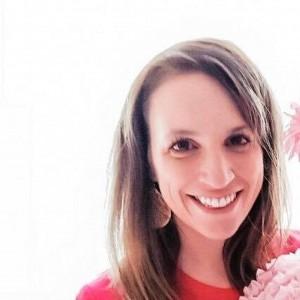 A
07/26/2021
Ali

United States
I recommend this product
Email is easier now then I thought it couldbe!!
Profitable E-Mails has helped me think more strategically about my e-mails. Before, I thought e-mail was so complicated, and it's prevented me from even starting my e-mail list. Profitable E-Mails breaks down the process in an easy-to-understand and relatable way and makes e-mail way more approachable for me. I really enjoyed the real-life examples, and they've helped me craft my own e-mail series!
07/26/2021
Sacha H.

Canada
I recommend this product
The perfect blueprint for email marketing!
A lot of the email marketing courses I've taken focus on how to GET subscribers, but stay very vague about what to do AFTER people subscribe. That's why I'm so happy I found Tracie's guide, which provides lots of actionable tips about the next steps—including what to write about, how to find ideas that tie in with your content and real-life examples of the different types of emails you should be sending! If you feel intimidated at the thought of writing to your subscribers, this course will provide a detailed blueprint for you to follow!"