Blog Post Toolkit
Regular price
$37.00
$0.00
You know you need to write blog posts using a format that is helpful not only for your reader but also to improve your chances of ranking.
The problem is that everyone tells you how to get started, but all forget to walk you through the most important part of your blog - the content.
You can grab the Blog Post Toolkit and get access to:
Posting Perfection Course (basic keyword research and post formatting)
Blog Post Templates & Guide (post guide layout & six post templates)
Images Sizes Guide (the right image size for your blog and social media)
Blog Post Checklist (a 3-page guide to know what to do on every post)
100 Blog Post Titles (guide filled with headline ideas to get the click)
Post Blog Post Checklist (what you need to do after publishing your article)
Stop struggling or wondering if you are writing your posts the right way.  Learn what it takes to create posts with confidence knowing your readers will love to read them.
Note: This is a digital file that will be delivered in zip format.  You will open the zip file and find the downloads and instructions on how to gain access to the course.
---
Share this Product
---
More from this collection
Customer Reviews
07/26/2021
Lynda C.

United States
I recommend this product
Fired up and ready to write!!!
The Blog Post Toolkit is nothing short of fantastic. It's more than I expected and so complete. If you want a step-by-step, easy-to-follow guide that will answer all your questions and help you put out the "perfect" blog post every time then the Blog Post Toolkit is for you. With more than 100 specific ideas for blog post headlines, I can even see the old-timers finding fresh ideas. I have been in a bit of a funk and this has fired me up. Thank you, Tracie.
07/26/2021
Courtney S.

United States
I recommend this product
I wish I had this when I started blogging!!!
Tracie has created yet another invaluable resource for the everyday blogger who wants to make sure their efforts will pay off while getting a quick start in their blogging journey. Whether you're brand new to blogging or want to refresh your knowledge on not just creating great content but what to actually do with the content before and after you hit publish, this is the toolkit you can't miss out on! Simple, straightforward, no fluff or BS - this is definitely a resource worth the investment and will show you the process you need when creating content. I kept thinking -- this would have been so helpful when I first started my blog!!!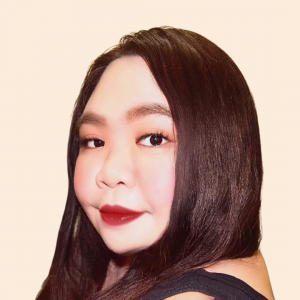 AG
07/26/2021
Alyssa G.

Philippines
I recommend this product
I wish I had gotten this sooner!!!
I am always open to improving my writing. I went in with the whole toolkit right away! Blogging can be overwhelming, but Tracie did an amazing job. This is what you need and saves me time and lessens my efforts. Detailed, and you can consume the toolkit at your own pace too. The material is very easy to understand. I have become more confident with writing posts now. Thank you for making such an easy-to-follow course --- and I love organizing checklists and guides, truly evergreen products if you'd ask me. Getting less frustrated with image sizes when promoting my posts includes here as well in one place. Knowing pain points for new or intermediate bloggers. My go-to is always Tracie for all things blogging!!!. Blog Post Toolkit definitely is like a holiday to me, and I felt like I had another hand. Awesome, thank you, Tracie, for all the hard work and making sure it is visually pleasing too. So much value you can get to be able to grow your own blog today. I wish I had this when I first started my blogging journey!!!
07/26/2021
Katelyn B.

United States
I recommend this product
Perfect for new and amateur bloggers
I really love having this Toolkit as a resource; it is helpful to have detailed information about the proper size for images (on both the blog and social media). The task checklist to reference for each post was also really great. I also love the blog post templates for getting me thinking outside the box of my usual "how-to" and "list" posts. Overall, a very clean and easy-to-digest manual, perfect for the beginner to early intermediate blogger!
07/26/2021
akshita

Canada
I recommend this product
Everything is for me in ONE place!
Tracie's Blogpost Toolkit gives you a comprehensive toolset that can help with your blogging journey. It is ideal for someone just starting on their blog and needs a guide with a set of instructions. The Headline Ideas guide to help get catchy headlines for posts, the Blog Post Checklist guide, which gives a basic outline to follow for each post, are just a couple of examples among many others that are offered. You also get access to Posting Perfection's free course, which teaches you about writing for SEO, understanding keywords, the best blogpost structure, etc. You may choose to research everything yourself and learn through trial and error to get your blog going (which is what I did), but it is extremely time-consuming and exhausting. Had I had Tracie's Blogpost Toolkit before, it would have saved me a lot more time during the past year and probably published a lot more posts as well.